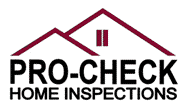 SERVICES
Pre-Listing Inspection
Seller Inspections (often referred to as pre-listing inspections) are becoming more popular because they virtually eliminate all the pitfalls and hassles associated with waiting to do the home inspection until a buyer is found. You can work with your real estate agent to either decide which areas to improve before putting the house on the market, or to adjust the sale price to reflect the costs of any repairs that would likely be revealed in a home inspection performed later by a potential home buyer.
Our pre-listing home inspection includes over 300 items, from the foundation to the roof and all the major systems of the house. The inspection will take approximately 2-3 hours depending on the size of the home.
Items Inspected Include:
Roof
Gutters
Fireplace and Chimney
Foundation
Siding
Structure
Interior and Exterior walls
Porches and decks
Water Heater
Heating and Air Conditioning Systems
Electrical System
Plumbing System and Fixtures
Basement/Crawl Space
With Our Pre-Listing Home Inspection You Will Receive:
Our comprehensive Home Inspection report, prepared by a highly trained certified home inspector, delivered the same day.
Piece of mind that a future inspection wont raise an issue that is a big problem.
Marketing materials alerting potential buyers that your home has been Move-In-Certified.
Our Preventive Home Maintenance Guide with a seasonal maintenance schedule to take with you to your new home.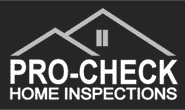 Jay Birkholz
Colorado Springs, CO
Copyright © 2017 Pro-Check Home Inspections. All rights reserved.