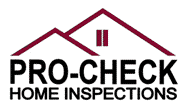 After researching local home inspection companies, we decided to go with Jay and Pro check. Our initial warranty was coming to an end and therefore wanted a professionals opinion on any defects with our new purchase. Jay was punctual, polite and knowledgeable. Extremely happy with the service he provided and will definitely be recommending him to friends.  
Matthew M
Jay is as very professional home inspector who was great to have as a first time home buyer. He was awesome at taking me through everything he was doing and explaining everything he found. I highly recommend Jay to anyone needing a home inspection whether you are a first time home buyer or are experienced. His prices are very reasonable and the service is second to none!  
Jacob P
This is my first house and I didn't know the process or what to expect. Jay Birkholz was recommended to me and I wasn't disappointed. He worked around my busy schedule. His inspection was thorough and his report detailed while easy to read. I would recommend his services. 
Chad M
When Jay Birkholz was referred to me, my friend told me "Jay does not miss anything". Jay proved that to be true when he performed the pre-listing inspection on my home. His vast knowledge base combined with the thoroughness of the inspection and his expert advice made it a painless and pleasant experience. Due to the top of the line quality standards of his testing equipment, Jay will be performing the post installation monitoring of my radon mitigation system. Jay is very highly recommended for anyone buying or selling a home. 
Ronald S
Jay is a fantastic home inspector. Very professional, thorough, and made sure that I understood everything that was going on. Highly recommended.
Joe C
Jay is very knowledgeable as well as very thorough when inspecting houses. He takes his work seriously but still makes your inspection fun and painless. He reviews everything in great detail and takes the time to listen to and answer your questions. Highly recommended.  
David R
Jay completed a timely, thorough and accurate home inspection that went above and beyond my expectation. I am very pleased with the attention to detail and completeness of Jay's inspection.  
Bonnie H
First time home buyer, Jay did an incredible job with answering any and all questions I had about this process. Thx Jay!  
Marvin B
Jay did a very thorough job inspecting our home. We really enjoyed working with him. He also made it really easy for us by prioritizing all of the issues into color-coded categories. This really helped us with the decisions we needed to make during the buying process.  
Del K
Just came across this guy as he was recommended by another top-rated inspector that was laid-up in the hospital & I can't believe how helpful he's been already!  I'm buying sight-unseen & he is jumping through hoops to make this happen with my accelerated purchase timeline.
Joe K
WOW is all I have to say. Jay was amazing. I followed him around the entire inspection and he answered all of my questions in detail teaching me about wiring, plumbing and basic construction. Though he was professional he was also playful making me smile all while maintaining a smile and very positive attitude himself. It is obvious to me that jay has a strong work ethic with equally strong Christian values. 5 stars Jay keep up the great work!  
Steven Z
Wow did I luck out finding Pro-Check Home Inspections. You would be hard pressed to find a better home inspector than Jay. Pro-Check Home Inspection service provided a comprehensive report which included detailed pictures, descriptions, and recommendations. His availability to this anxious buyer was only surpassed by his professionalism and integrity. Jay's meticulous attention to detail, coupled with his expertise, reduced my exposure as a buyer and left the seller with very little leverage. Every issue found was repaired by the seller without any negotiation—saving me time and money. I cannot thank you enough Jay. To all buyers and agents alike, you want Jay and Pro-Check Home Inspections on your team! 
Christopher R
Jay Birkholz from Pro Check Home Inspections is very pleasant, professional and thorough. I came a bit late but I noticed when I arrived that he was busy at work and wearing shoe covers which indicates his respect for the home owner. The inspection was thorough and was followed by a complete report sent via email. This is nice as it can be referred to as needed for future reference. Due to Jay's knowledge of the home and different professionals in the area, I feel comfortable and confident in referring him to others as well as asking for referrals should I need to.  
Valerie D
Jay was incredibly thorough and professional. He really had our best interest in mind when he did our home inspection. He sent our full report within 2 hours of completion. No stone was left unturned and he made sure I understood every finding that he made. My husband and I have both bought other homes and we both agree that we have never trusted and inspector more than Jay! And his prices are great too!
Samantha K
Jay has done two inspections for us in the process of finding our first home. As a first time home buyer, Jay was great. He made himself easily available after the inspections to answer any questions we had, which were limited because of the comprehensive quality of his reports. I would easily recommend Jay for inspections for both new and experienced home buyers alike.
Michael R
Very thorough took the time to go over findings really gave a true picture of the meat and bones of the home. Highly recommend.
Marisol I
Jay has inspected homes and commercial buildings for my clients. He is very professional, arrives on time, and answers all the questions every new home owner needs to know. In my 25+ years in the business, I have used many inspectors. Jay sets himself apart with knowledge, and all the latest inspection equipment to provide the absolute best service for my clients. 
Dewey L
Jay is my new favorite inspector! With over 13 years in the industry, I can appreciate his attention to detail, intimate knowledge of the workings of a home, top of the line tools (like thermal camera and electronic Radon sensors) and the great lengths he goes to with education and certifications to make sure he's the best he can be in the field. I recommend him highly and often without hesitation. 
Peter O
Jay has now done multiple inspections for buyers I have been working with. I have been a real estate broker for 18+ years. I know what makes a great inspector and what makes a "not so great" inspector. Jay will continue to be referred by me. He inspects with attention to detail, knowledge and professionalism and yet, he doesn't scare the Buyers away. His reports are easy to read with really good pictures to illustrate and I always have the report in my email within a short period of time. *Bonus* His reports make it easy to copy and paste right into my Inspection Objection form to send to the Listing Agent! That makes my job easier…:-) 
Rhonda B
Jay has taken care of several of my clients, he is thorough, easy to work with and very knowledgeable. Jay's credentials make him an incredible home inspector. He has flipped houses and been involved in new home building, so he knows what to look for. He makes sure the home owner understands how to take care of their home when the inspection is complete!  
Kathy L
I have used Jay Birkholz with Pro-Check Home Inspections for numerous home inspections, radon testing and several times for mold testing. His service is prompt, professional and accurate. I highly recommend Jay for all your home inspection and radon and mold testing needs. 
Tanya S
Jay recently did an inspection for us and we couldn't be happier. His attention to detail, professional, and friendly manner made the inspection go smoothly. His knowledge of the "bones" of a house were evident in the first moments of starting the inspection. His report was very thorough and easy to read with detailed photos of his findings. He found a leak in the gas line to the furnace which I'm certain not many other inspectors would have found. The house was already mitigated for radon, but we asked him to perform a radon test. His results showed that the mitigation (originally installed in 1996) was not sufficient-showing a level above what is safe. We feel confident that due to his attention to detail we certainly would use him again and refer him to any of our friends. 
Irene V
I am so grateful for Jay and his expertise! I love Jay's online scheduling, its fast and very convenient. Jay is very knowledgeable and thorough, he's honest and upfront and has saved my buyers from spending money on things that they didn't need to spend it on. I am so grateful to have such a solid member as part of my Real Estate team! 
Wendy W
Jay Birkholz is a fantastic home inspector. I've used him several times and have only great things to say. Above the usual "on-time," "reasonably priced," and "knowledgeable," I can add that he has showed up in a pinch with little notice, and he has performed tasks above and beyond his job description in order to help me with difficult situations. I don't plan on recommending anyone else to my buying clients!  
Laura R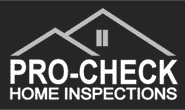 Jay Birkholz
Colorado Springs, CO
Copyright © 2017 Pro-Check Home Inspections. All rights reserved.