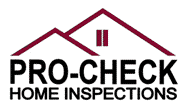 Superior Inspection Report
Pro-Check home inspections prepares each comprehensive narrative-style report so that it is custom tailored to the home being inspected. Each major system of the property has a separate section. Each section explains the home's systems and any  visually observable defects, including: Major Concerns, Safety Issues, Repair Items, Improvement Items, Items to Monitor.
A key feature of the report is the summary of highlighted recommendations found by the inspector. Our sample home inspection report shows the types of photographs and narratives to help document major issues found.
Our goal is to make your home inspection report as helpful as possible. We specifically designed our report to be easy for our clients to understand. If you would like to view a sample inspection report, click on the link below.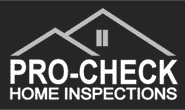 Jay Birkholz
Colorado Springs, CO
Copyright © 2017 Pro-Check Home Inspections. All rights reserved.