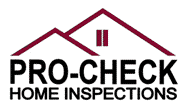 SERVICES
Commercial Property Inspection
When it comes to leasing, purchasing, or managing a commercial building in the Colorado Springs area, be sure to exercise due dilligence by having a commercial building inspection from Pro-Check Inspections. We offer valuable insight into a building's condition, allowing you to make the best possible decision.
We inspect all types of buildings from office condos to retail centers. We cater to your needs by offering the following commerical property inspections in Colorado Springs and the surrounding areas.
Different commercial buildings have different reasons for inspections. Variables such as age, occupancy, and type of construction have been a bearing on how the buildings are inspected. Our clients' needs dictate the degree of inspection and the specific issues to be addressed. Inspections can vary from an examination of the structure or roof only to a comprehensive inspection of all technical facets of the building, including:
Structure
Exterior Walls
Roofing
HVAC
Electrical
Plumbing
Insulation, Interior Finishes, Fire Protection and more…
Pre-purchase Inspection
If you're considering a building for purchase, always take the time to schedule a building inspection. Our experience and knowledge can save you future expenses, give you peace of mind, and allow you to make the best offer for your own financial interests.
Pre-listing Building Inspection
While wheeling and dealing in the commercial real estate world, be prepared with your best foot forward. Schedule a pre-listing building inspection with Pro-Check Inspections to avoid any unpleasant surprises after your property is already on the market. Don't make a qualified purchaser think twice about an offer. Reel them in with a building that comes with a clean bill of health.
Triple Net Lease
When leasing a commerical property, it is common for tenants to sign a triple net lease. It is a wise tenant who understands the importance of ordering a pre-lease building inspection to protect his or her best interests. A triple net lease means that the lessee is solely responsible for any necessary repairs to the building and it's components at the time of the lease and at the end of the lease. Having a property inspector conduct this inspection will allow you to negotiate the best terms possible.

Due to the high cost of replacing a damaged roof, we use IR thermography on all of our commercial roof inspections.
Infrared roof surveys provide the diagnostic information necessary for developing an effective roof maintenance program, planning capital budgets, and for making informed decisions when considering roof repairs or replacement.
Pro-Check Inspections is an infrared testing and thermal imaging company with certified Thermographers conducting infrared inspections.
Contact Jay for your Pro-Check Commercial Inspection!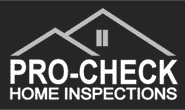 Jay Birkholz
Colorado Springs, CO
Copyright © 2017 Pro-Check Home Inspections. All rights reserved.